How does Bria's administrator portal simplify deployment?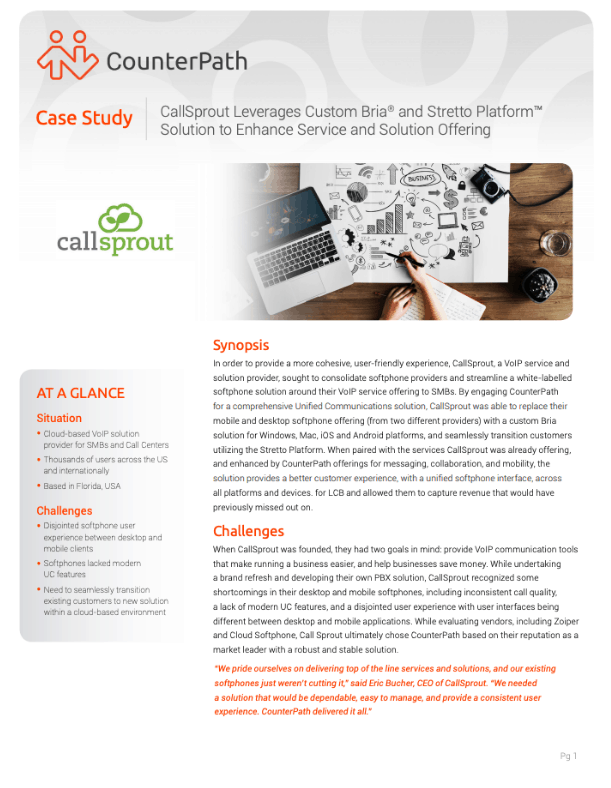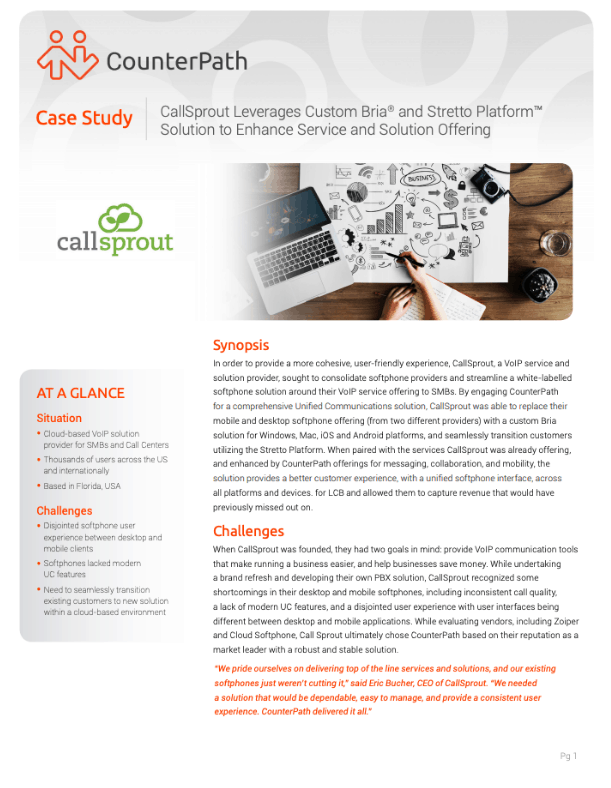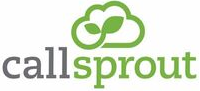 ``We pride ourselves on delivering top of the line services and solutions, and our existing softphones just weren't cutting it. We needed a solution that would be dependable and easy to manage and provide a consistent user experience. CounterPath delivered it all.``
Download case study
Select and integrate with your service provider
All your configuration in
one place
Set-up your users and VoIP accounts all at once in the cloud. Configurations will be downloaded by Bria once users sign-in. Provisioning makes both administration and on-boarding much easier!
Sign-on with a
single number
Users are able to sign onto any Bria installed devices with their business-line numbers. Their settings and contacts will all be imported from the cloud.
Advanced admin tools
with Stretto Platform
Exclusive to Bria Enterprise - Access to over 250 settings, allowing you lock-down Bria by adding and removing features. In addition, access management tools to help you better service users and maintain voice quality.
See what else is included with Bria
Join our webinar with Honeywell to see how Bria can be incorporated into

Learn how you can extend the value of your contact center's Aspect, Asterisk,

Join us for an overview of the CounterPath Bria call center solution and
Start Communicating with Bria
Download and try Bria for free! No credit card information required.
Start a Free Trial