X-Lite isn't gone, it just has a new name – and a lot more features
Welcome to
the world of softphones
Combining voice and video calls in a user-friendly interface, Bria Solo, like its predecessor X-Lite, helps you seamlessly transition from a traditional phone environment into the world of Voice over IP. With powerful Unified Communication features, Bria Solo provides ultimate call control in a user-friendly interface.
Learn more about softphones
Your take
your office, anywhere
Meeting the needs of today's modern, mobile worker, Bria Solo offers applications for desktop AND smartphone and tablet devices. While X-Lite was a desktop trial only, Bria Solo includes iOS and Android apps, so no matter where you are you can stay connected and easily access contacts.
See supported devices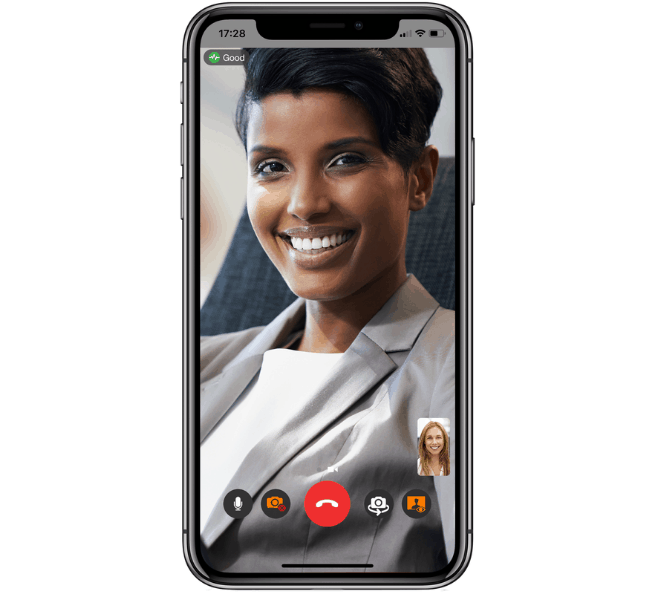 More features
and more flexibility
The Bria Solo free trial includes access to calling features that were previously not included in the X-Lite trial, like auto-answer, call transfer, and call recording. Also, add up to 5 voice accounts to streamline calling, and download apps on up to 3 devices. When your trial is over, you can subscribe to keep all of these benefits, or be automatically downgraded to Bria Solo Free.
See a plan comparison
Management tools
that get you started quickly
Bria Solo makes voice service set-up easy with a user portal provides a list of pre-configured VoIP service providers, or steps you through the process of adding your call server settings. Once set up, all you need to do download apps and login with your username and password to stream credentials securely from the cloud. In as little as 5 minutes you can start making calls on any of your devices.
Check out the user guide
Compatible with market-leading call servers and VoIP services
Why do our users love Bria?
``Solid Softphone for SIP calls``
The largest benefit to this software is convenience and cost effectiveness. Bria is compatible with many third party applications and most SIP providers will offer configuration support. The combined softphone and USB headset cost is much less than a VOIP phone / headset combo and has no desktop footprint.
``Simply the best``
Besides the obligatory upgrade + smaller issues with transferring calls, my overall experience is overwhelmingly positive. We've used another softphone provider before and simply switched over completely to Bria after an endless road of issues. That road has come to an end now, and we're very happy with Bria.
``Secure, reliable softphone``
I have been using Counterpath products, including Bria, for nearly five years. It is a great, solidly performing, secure softphone. I love that Counterpath is always on top of updates and security patches for their product. This is my number one priority for a softphone. Bria is affordable, lightweight, and easy to use.
Technical Specs & Resources
Start Communicating with Bria
Download and try Bria for free! No credit card information required.
Start a Free Trial